NRI is ready to meet any of your Battery Energy Storage needs.  Whether, Solar + Storage, Utility      Grid-Tied Storage, MicroGrid or Distributed Energy Storage Systems.  NRI has been doing Battery Storage for forty years and has the engineering and expertise to help you accomplish any of your Battery Storage goals and needs.  Furthermore, we provide all these services, engineering and manufacturing right here in the U.S.A. in Waterbury, Vermont.  If you have questions or need additional information, please contact us.
(800) 733-4837
Murray@utility-specialists.com
Utility-Specialists.com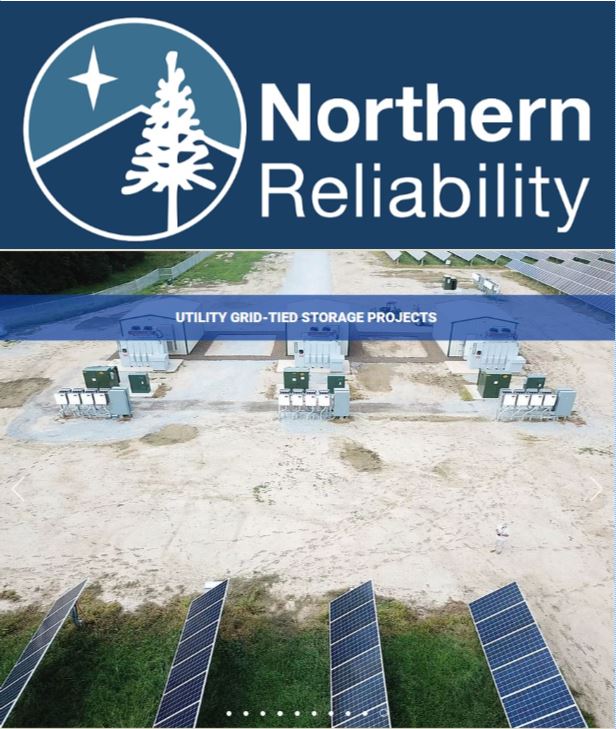 GRID-TIED and GRID-FORMING ENERGY STORAGE SYSTEMS FOR EVERY APPLICATION
    Design + Build + Install + Commission + Remote Monitoring
Northern Reliability provides vision and innovation by customizing off-the-shelf power and energy storage solutions for a variety of applications. Our products scale to meet any energy demand and are designed to operate under any condition around the world using cleaner power derived from sunlight, wind and conventional fuel sources. Thoroughly tested technologies alongside state-of-the-art electronics and controls ensure long lasting reliability. We have systems on every continent and in every environment. Need a power + energy solution?