Shakespeare Round Tapered Tuff-Pole® products start with a specially engineered filament winding process, utilizing manufacturing equipment developed, built and engineered in house. Strands of fiberglass are impregnated with pigmented resin and spirally wound onto a rotating, heated mandrel. The winding is precision applied under continuous, uniform tension, and computer controlled for precision and repeatability – a Shakespeare innovation.
The result is a super-strong, one-piece, composite pole with a uniform surface. The poles contain a minimum of 65 percent fiberglass – maximum 35 percent polyester resin – by weight. We formulate UV-inhibitors into the resin itself, part of our thorough, systematic approach to UV protection.
Shakespeare Lighting and Distribution poles provide you with a light weight, long life product engineered to perform.  Let us know your needs!  murray@utility-specialists.com  (800) 733-4837
Hipotronics is hosting a Hipot round table discussion on Thursday at 11am ET. It is open to all customers.  If you use Hipots or are involved in them in any way this round table is a valuable learning tool.  We encourage you to join us at:   https://www.linkedin.com/posts/hipotronics_join-conversation-activity-6654426233201311744-egh4
This is a great opportunity for you to talk to our engineers and answer any questions you may have about hipot testing.  This is also great chance for any new engineers to learn about HV testing. We look forward to discussing testing with you on Thursday!
Utility Specialists is pleased to represent PolySi Technologies of North Carolina.  These products are specially designed for electrical connections and lubrication needs.  Let us know what you need and we'll be happy to cross over the product you are currently using to ours and save you some money!
Murray@utility-specialists.com
(800) 733-4837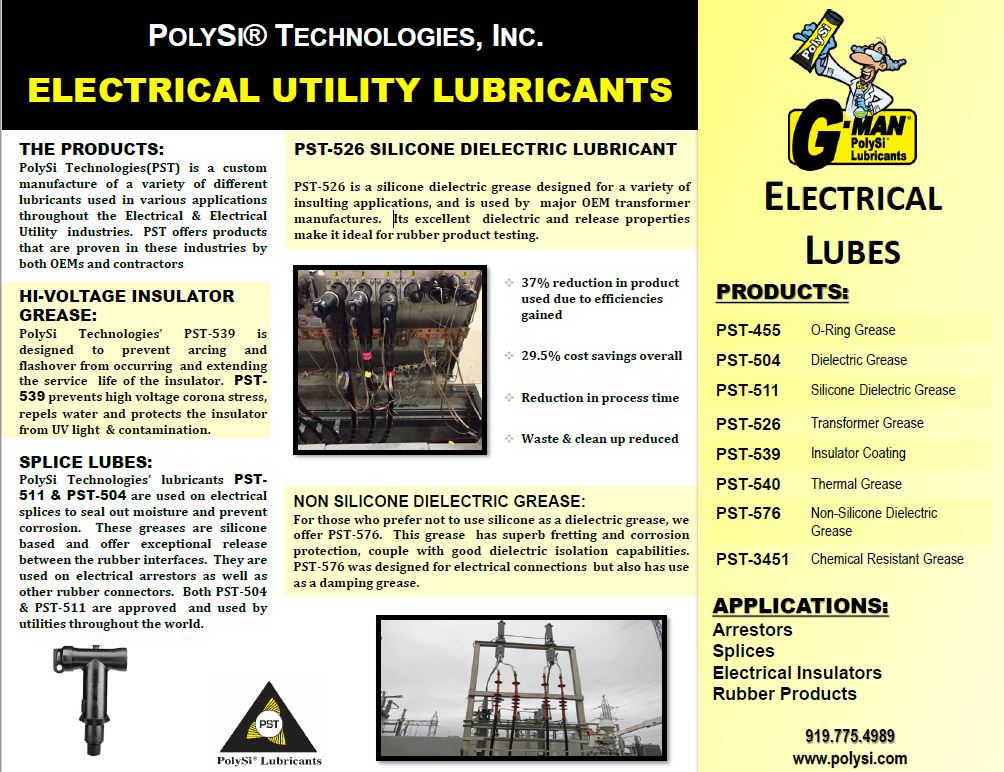 Dura-Line FuturePath MicroDuct is bundled into an easy-to-handle unit known as FuturePath. FuturePath can be installed just like standard duct: open trench, aerial, directional drilled, plowed or pulled into an existing conduit. When branching individual MicroDucts, there is no need for a special branching box. No special tools or equipment are required for installation. MicroDucts factory bundled with a polyethylene oversheath, configurations: 7-way, 4-way, 3-way or 2-way. It is cost-effective multiple pathways for one installation cost, with multiple pathways in place for future growth.
Please contact us for more information:
Murray@Utility-Specialists.com
(800) 733-4837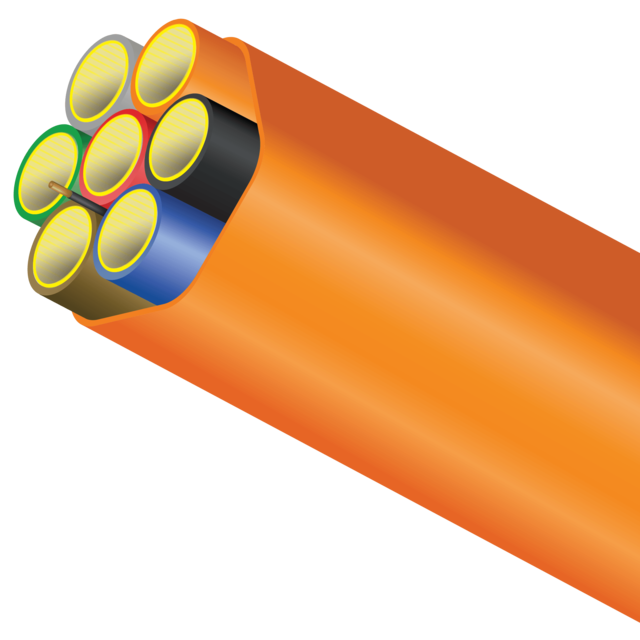 https://www.duraline.com/micro-technology/futurepath-pd-457/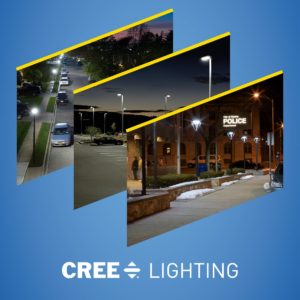 Cree Lighting is a market-leading and award-winning innovator of Indoor, Outdoor, Intelligent Lighting and Consumer Bulb LED lighting. Experience better light and huge energy savings for your street, area and roadway projects with THE EDGE® luminaires, the XSP Series or the award-winning RSW Series. Explore Cree Lighting's LED solutions today at www.creelighting.com or by contacting Utility Specialists, Inc. at (800) 733-4837 or Murray@utility-specialists.com
NRI is ready to meet any of your Battery Energy Storage needs.  Whether, Solar + Storage, Utility      Grid-Tied Storage, MicroGrid or Distributed Energy Storage Systems.  NRI has been doing Battery Storage for forty years and has the engineering and expertise to help you accomplish any of your Battery Storage goals and needs.  Furthermore, we provide all these services, engineering and manufacturing right here in the U.S.A. in Waterbury, Vermont.  If you have questions or need additional information, please contact us.
(800) 733-4837
Murray@utility-specialists.com
Utility-Specialists.com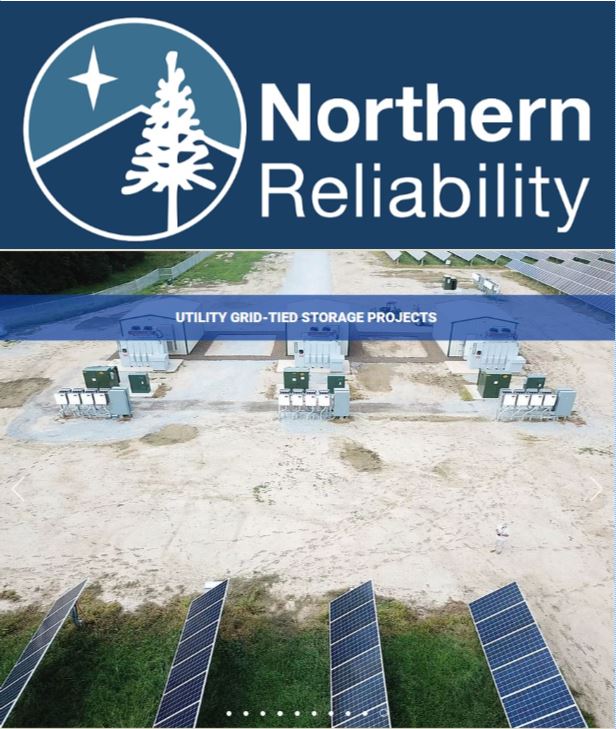 GRID-TIED and GRID-FORMING ENERGY STORAGE SYSTEMS FOR EVERY APPLICATION
    Design + Build + Install + Commission + Remote Monitoring
Northern Reliability provides vision and innovation by customizing off-the-shelf power and energy storage solutions for a variety of applications. Our products scale to meet any energy demand and are designed to operate under any condition around the world using cleaner power derived from sunlight, wind and conventional fuel sources. Thoroughly tested technologies alongside state-of-the-art electronics and controls ensure long lasting reliability. We have systems on every continent and in every environment. Need a power + energy solution?

For reliable electrical energy distribution, AZZ's family of custom-designed and factory-tested medium voltage switchgear is backed by over 50 years of design and manufacturing experience. Rugged construction provides superior strength and durability, and all switchgear is designed to meet seismic and wind load requirements. Contact USI today to learn more about AZZ and its solutions for the electric utility market!
Please contact us to learn more:
Murray@utility-specialists.com
(800) 733-4837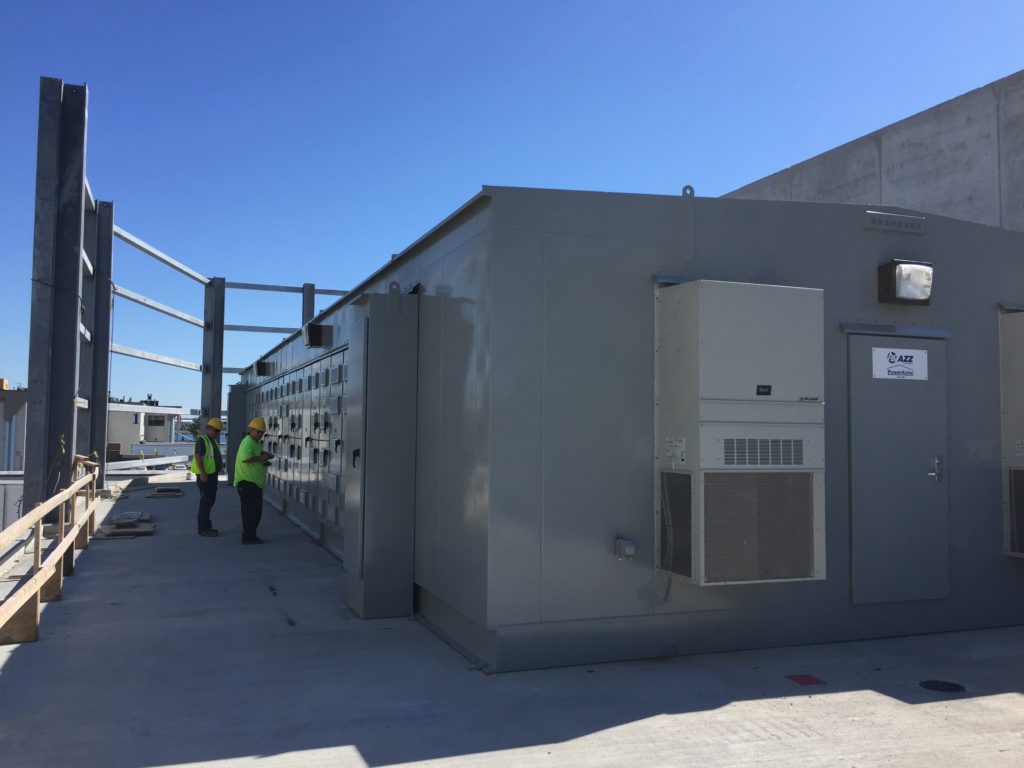 NEW Grounds-Trainer Personal Protective Grounding Simulator 
Utility Solutions, Inc has introduced a new grounding simulator specifically designed for utilities and lineworkers. USI has developed a new desktop trainer called the Grounds-Trainer Personal Protective Grounding Simulator that combines hands-on jumper connections with a powerful computer simulation. Personal protective grounding is a highly complex and often misunderstood subject. Textbooks have difficulty illustrating the effects of a fault on a distribution system. The Grounds-Trainer simulates an overhead distribution system with several variables. Lineworkers can learn the principles of grounding, proper work methods, and simulate the effects of a fault at a work site.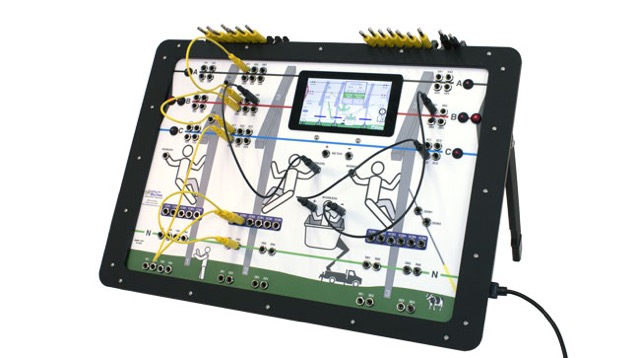 Please contact us to learn more.
Murray@utility-specialists.com
(800) 733-4837